Overlooking Beautiful Powell Lake
Open 11am–8pm Sun - Thurs, 11am–9pm Fri & Sat.
The Shinglemill is located on pristine Powell Lake. Created during the last ice age, the lake is 50 km long and is a favourite recreational area for locals and visitors. The Shinglemill is named for the Powell Lake Shingle Mill that once stood on this site.
On warm sunny days you can sit on the deck to watch the boats going up and down the lake, and it's warm and cozy inside, whatever the weather.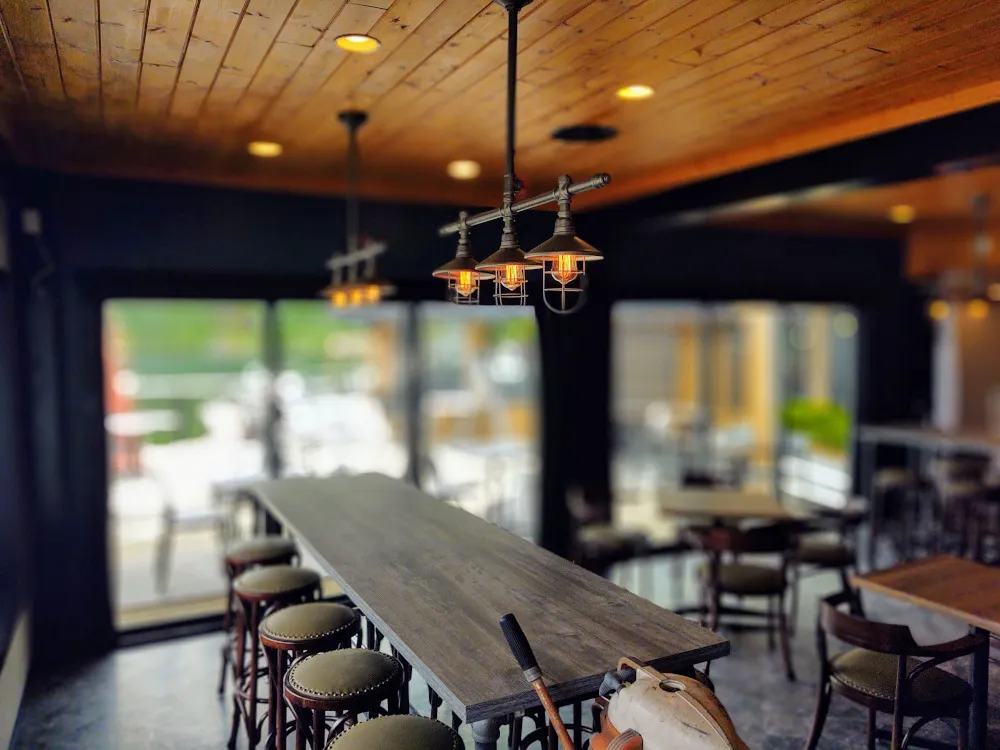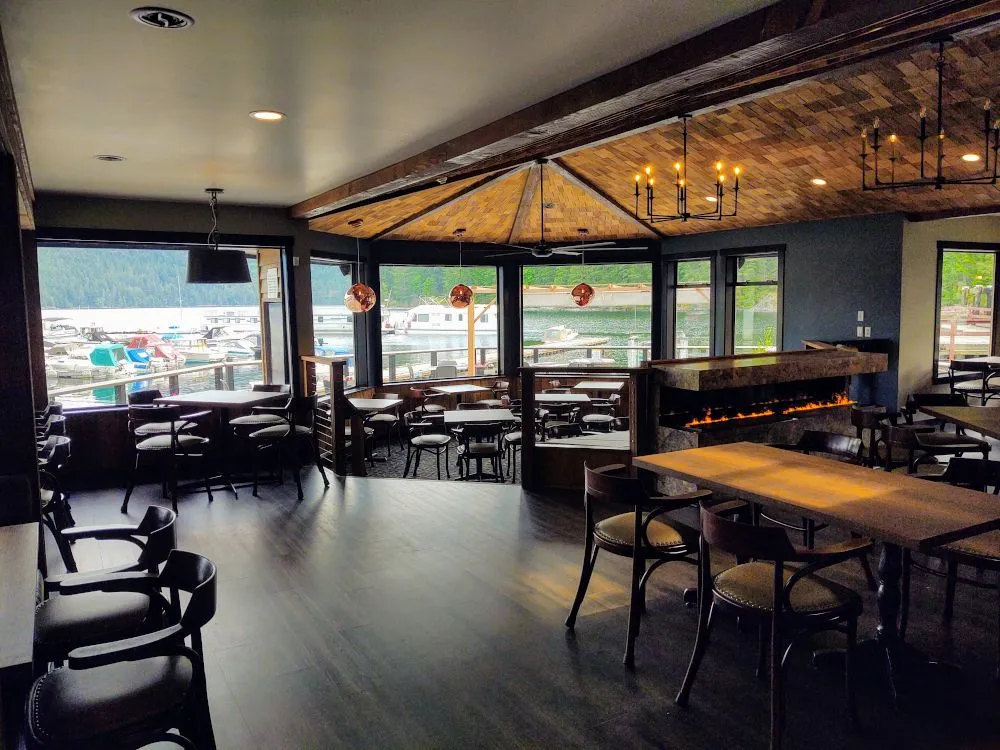 Pub & Bistro
Our full menu is available in both the restaurant and pub, enjoy our signature view no matter where you sit.
Browse our Menu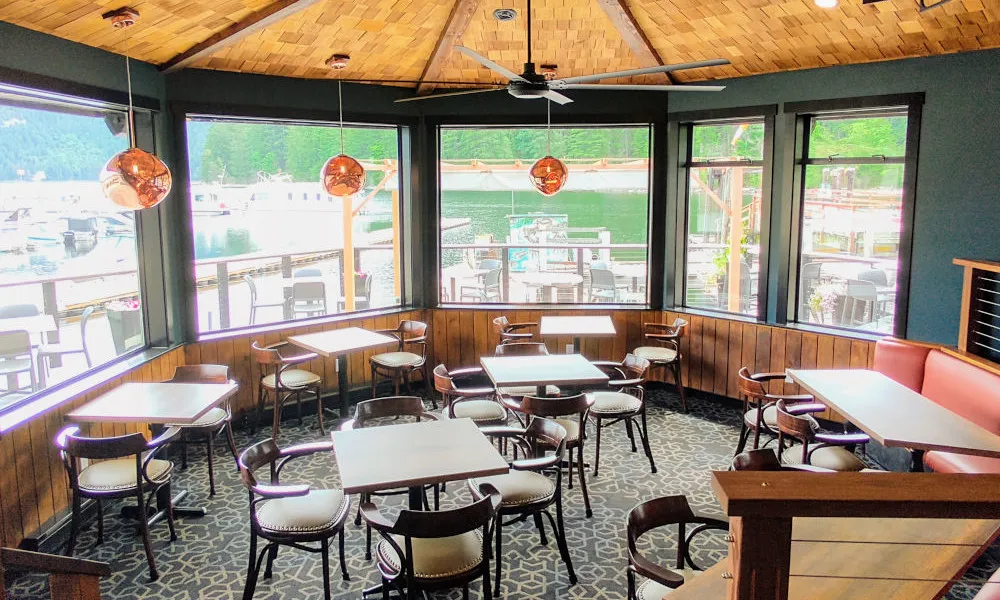 Daily Deals
Check out our menu and specials here or just come on down and let us serve you. Doors open at 11 am daily.
Our Daily Deals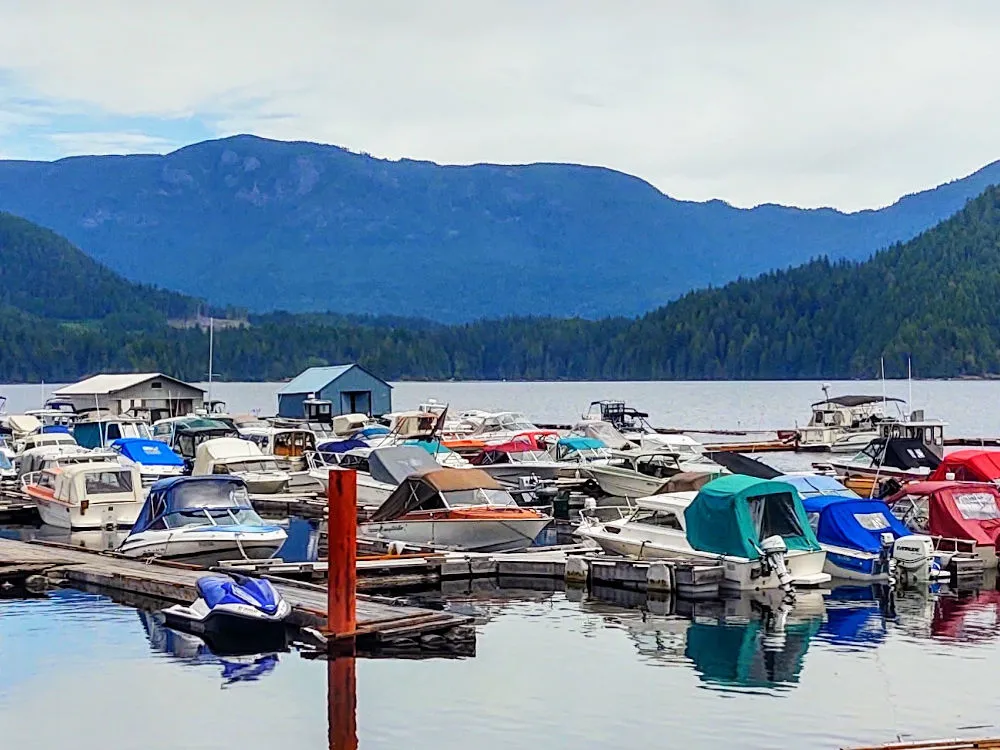 Marina
The marina at the Shinglemill is the only marina located on pristine Powell Lake, right next to a public boat launch.
More Information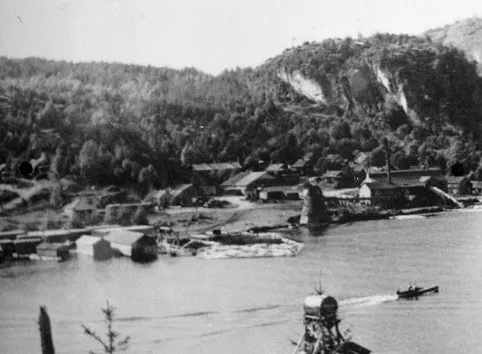 Rich History
The Powell Lake Marina on Powell Lake was purchased in 1983. It was bankrupt at the time and in a state of disrepair. The property consisted of an old shop, a marina, gas dock and a small coffee shop. Through many long hours and a lot of work, Dave Formosa, opened and operated a boat sale service shop alongside the marina. After a number of years in business, Dave added onto the coffee shop and opened the Shinglemill Pub and Bistro in 1986.